NuFACE is the leader in at-home beauty devices helping every client look and feel more beautiful. Using its flagship technology, microcurrent, NuFACE® award-winning products are clinically shown to help tone, firm and reduce the look of wrinkles, providing both visibly instant results and cumulative benefits.
NuFACE is an omni-channel business with its products distributed across the professional, prestige and specialty retail, home shopping, direct-to-consumer, eCommerce and international channels – from premium retailers such Neiman Marcus, Nordstrom, Bloomingdale's, Barneys, Bergdorf Goodman, Ulta and SpaceNK; to top spas and medical offices; and to the large and rapidly growing beauty markets of China and Korea. With category defining products, an authentic professional heritage, highly visible and clinically shown results, and endorsements from skin care professionals, NuFACE has gained a strong following among celebrity clientele, influencers, and a growing base of loyal, passionate consumers.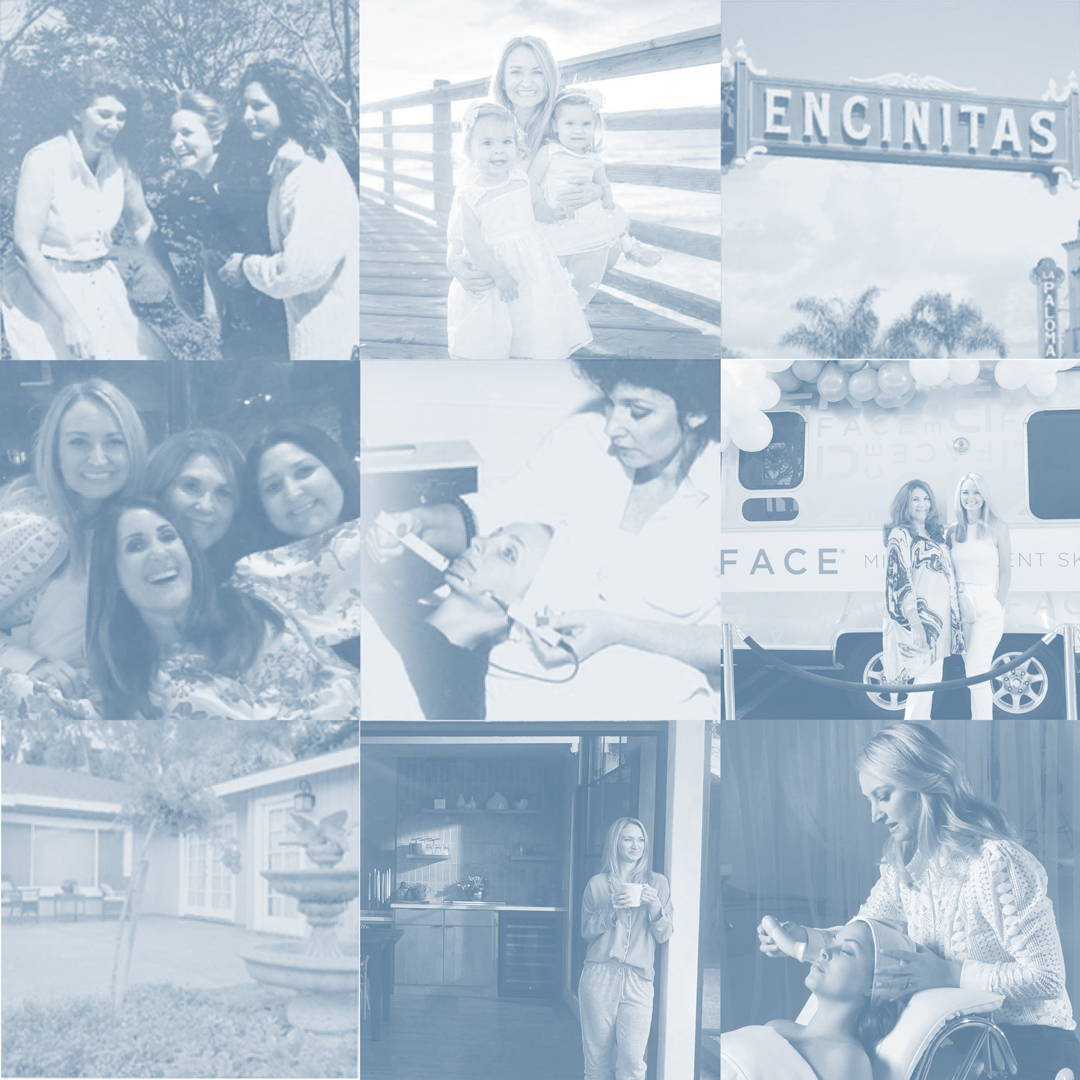 BORN IN THE BEAUTY OF SOCAL
Carol Cole and her daughters, Tera Peterson and Kim Morales, created NuFACE out of their home in Encinitas, CA.
Carol, a licensed aesthetician, began her career in 1985 at the famed Golden Door destination spa in Escondido, CA. While administering treatments, she heard common anti-aging concerns from her clients such as sagging eyelids, loss of contour and simply "tired of looking tired". With this knowledge in hand, Carol started specializing in microcurrent facials and traveled weekly to Los Angeles to serve the most discerning clients in Hollywood. She soon recognized her clients' need for more frequent microcurrent treatments so in 2005, Carol and her daughters (Tera—also an aesthetician), launched NuFACE for their clients to use at-home in between their professional microcurrent facials.
MEET OUR EXPERT AESTHETICIAN
Microcurrent Aesthetician Tera Peterson is the Co-Founder & Chief Creative Officer of NuFACE, the leader in at-home Microcurrent Skincare offering a range of award-winning devices and topical skincare products that deliver clinically tested, professional results and skin confidence to clients everywhere.
Get to know Tera: